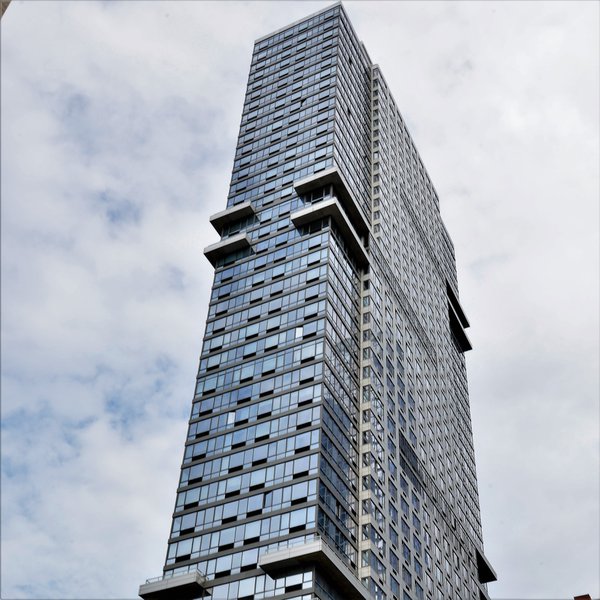 About Orion Condominium
Much like the star it gets its name from, Orion at 350 West 42nd Street is a singularly impressive luxury condominium building in Manhattan's Clinton neighborhood. A few blocks away from the glitz and glamour of Times Square, the glass facade of the 54-story tall Orion is both striking and stunning. But the remarkable features of Orion don't just stop at the exterior of the building-the apartments are no less extraordinary.
The oft-repeated Manhattan complaint about the lack of space in apartments is something that residents of Orion will never have to worry about. Orion's expansive, airy apartments with extremely high ceilings and large oversized windows are pleasing to all the senses. The kitchens and bathrooms are fitted with the very best finishes and fixtures, which make the living experience at Orion perfectly in tune with its theme of luxury.
Orion is both family-friendly and pet-friendly: a babysitting service is offered alongside a dog walking service as part of the many amenities offered at this condominium building. Other special facilities here include a swimming pool, a sauna, a massage room and the La Palestra fitness center. Living at Orion would therefore not just be comfortable living but also convenient living; making Orion a real star in the Manhattan real estate market.
Interested in Buying or Renting in Orion Condominium?
There are currently 13 units for sale and 13 units for rent in the building. Please click on the links below to get more information about the availabilities in Orion Condominium and we will connect you with a buyer's agent.